Plot Summary
Edit
Guest star, Dakota Fanning, sets a beautiful world in the Muppet Theater, and Kermit, Scooter and the rest of the Muppet gang must keep the entire place cleaned up so she can do the stage show.
Episode in the correct order
Edit
Cold Open: Scooter calls for guest star, Dakota Fanning......and very soon after she responds, he's tap dancing and performing ballads and waltzes......then stops......and Dakota says, "Wow, Scooter, that was a wonderful performance........."
'The Muppet Show' Theme Song: Gonzo's trumpet imitates a train whistle sound.......
Trivia Notice
Edit
The current Muppet performers from the 2008-2010 will always be performing the characters on the show........
Songs and Sketch #s
Edit
Bad Day (performed by Gonzo, Walter, Fozzie and the rest of the Muppet gang)
Pigs in Space-Video Game Arcade Mayhem
Swedish Chef sketch-Blueberry cheese cake
Veteranarian's Hospital-George the Janitor with a broken foot
At the Dance sketch-same as always
Muppet Labs sketch-Voice Disguiser 2000
Closing Musical #-Every 1 Matters (performed by Kermit, Gonzo,Dakota Fanning and the rest of the Muppet gang)
Muppet Performers
Edit
Muppet Memorial Dedications
Edit
Dedicated to the loving memories and magic of Jim Henson (1936-1990), Richard Hunt (1951-1992), Erin Ozker (1948-1993), Jerry Juhl (1938-2005) and Joe Raposo(1937-1989)......we'll all be forever grateful.
[[Image: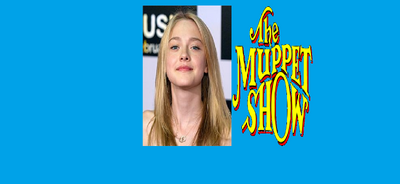 |center|280px]]