Plot Summary
Edit
There's trouble brewing in the Muppet Theater...........the entire Muppet gang is turned invisible by the Muppet Labs invisible machine........and Kermit tries to keep this from the 1st new guest star, Alan Rickman........but it doesn't work...........and his nephew Robin turns invisible right in front of him........and Alan recognizes the invisible Lew Zealand because of his boomerang fish act.
By the end of the Muppet Show........the backstage is getting cured from the invisibility incident........and Scooter is surprised to see everybody visible again...........and Kermit is relieved.
Songs and Sketches
Edit
Cold Opening
Edit
Transcript
Edit
Muppet Character Voice Performers
Edit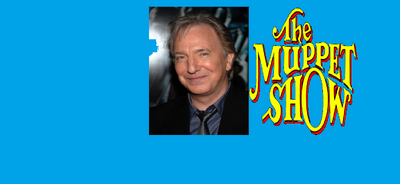 Muppet Cast
Edit
Muppet Memorial Dedications
Edit
Dedicated to the loving memories and magic of Jim Henson (1936-1990), Richard Hunt (1951-1992), Erin Ozker (1948-1993), Jerry Juhl (1938-2005), Jon Stone (1931-1997), Joe Raposo (1937-1989),  the great Jerry Nelson (1934-2012) and Jane Henson (1934-2013)......we'll all be forever grateful.